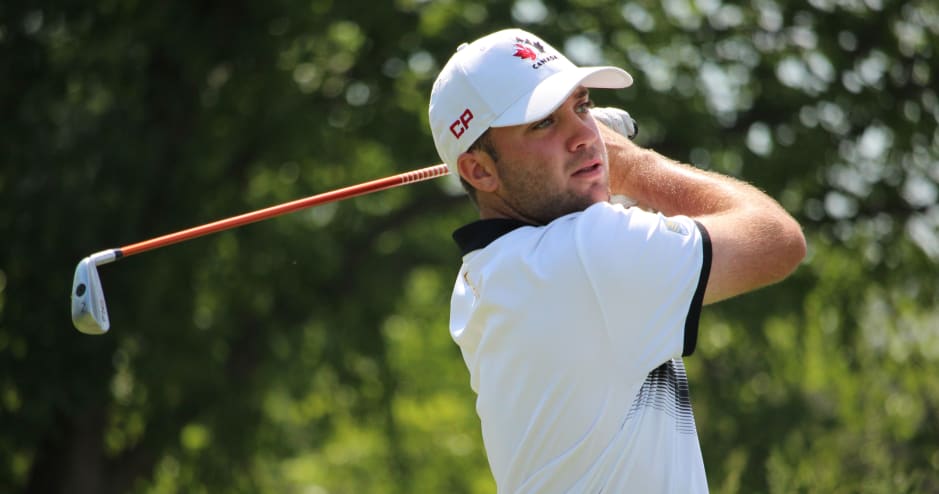 The Web.Com Tour comes to Savannah Georgia this week, for the inaugural Savanah Championship.
This event will be held at the Deer Creek course apart of The Landings Club.
Originally designed in 1991 by Tom Fazio, the course since been modernized by Fazio in 2009.  It will play at 7094 yards this week and has a slope of 143.
Vancouver native Stuart MacDonald is a rookie on the Web.com Tour, who has competed in every event on the Tour this year.
"The course this is week is probably the best we have played this year. It's in great shape and it has some distinct features to it that make it really cool" he said.
MacDonald also talked about the large swales around the greens at Deer Creek, which will cause players to have to be accurate with approaches this week, or they will be putting or chipping up to the green.
He then spoke about the runoffs around the greens this week, which has been one of the most talked about aspects about Deer Creek. "The runoffs around the greens are cut down so tight that they roll at about an 8 so you can putt everything," MacDonald said.
This was highlighted on Twitter by American Kyle Thompson, as he showed how fast they were rolling.
Going into this week MacDonald has made one cut at the El Bosque Mexico Championship where he finished T34.
When asked what he can carryover from last week in Louisiana MacDonald looked at his putting.  "Last week I saw a few putts go in and the stroke felt quite nice so I've definitely gained some confidence on the greens going into this week" he said.
MacDonald tees off Thursday at 1:15, he is paired with Daniel Mazziotta and David Berganio, Jr.