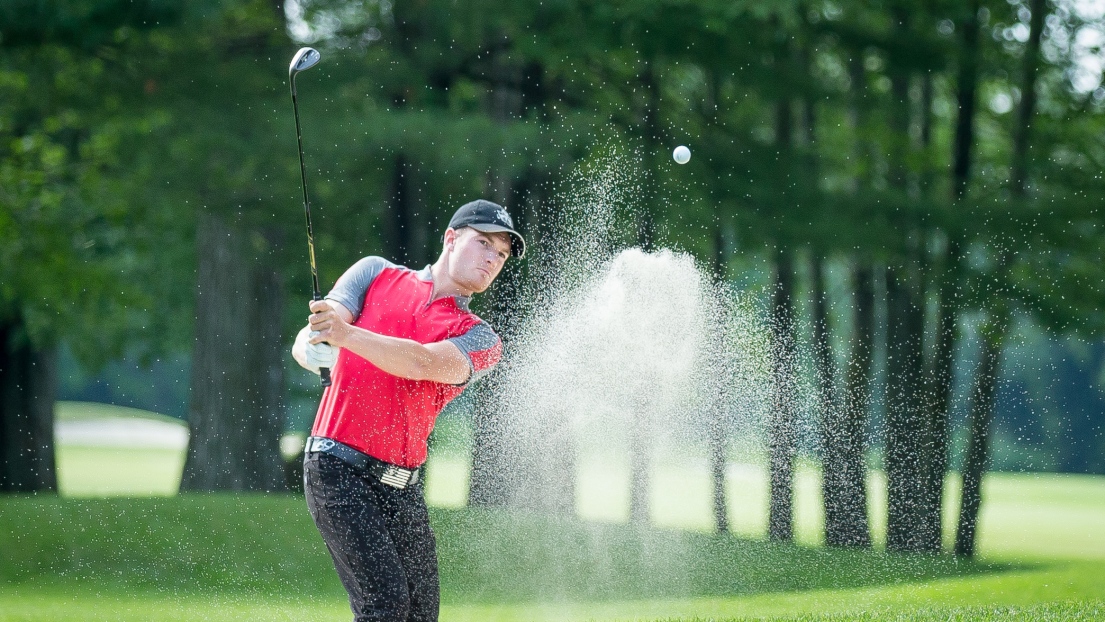 Source: Jocelyn Falardeau
It has been a test of patience for Drew Nesbitt at the PGA Latinoamerica Tour's Molino Canuelas Championship in Buenos Aeries Argentina, but one that has paid off thus far for Nesbitt.
It has been what Nesbitt described as a "miserable couple of days for golf", due to the rain that has pounded Buenos Aeries, Argentina.
This bad weather has resulted in the tournament being shortened to a 54 hole event This has left many to finish their second round on Sunday morning,  before the third and final round starts.
Nesbitt is currently one shot behind the leader Benjamin Alvarado after posting a bogey-free six under 66 in the second round.
Post round Nesbitt talked about what made him successful today, saying " I have been really confident in my irons and trusting my short game."
Nesbitt also stated that the bent greens this week are similar to those back home, and combining that with his trust in his lines this week, he has had some strong play through two rounds.
Going into tomorrow Nesbitt believes he may have a slight advantage over those who have to finish their second round, but also believes he has to keep focused andplaying his game." Tomorrow I have to do what I have been doing, golf is golf," Nesbitt said.
Nesbitt furthered this when asked what part of his game will be the most important to close out the tournament tomorrow. "It comes down to controlling the emotions and making the putts at the right time," he said.
Nesbitt has conditional status on the PGA Latinoamerica tour but hopes with strong performances he can gain better status in the reshuffle.  He plans to continue to play on the Latinoamerica Tour until it goes on break in June.
After that, Nesbitt plans to try and Monday qualify for Mackenzie Tour events as he did not go to one of the qualifying events. Nesbitt then plans to continue to play on the Latinoamerica tour when it picks back up play in August.
Nesbitt's tee time is not yet set for tomorrows third and final round, but will most likely be around noon after everyone else finishes up their second round.
It will be a damp start to the morning tomorrow, as it is supposed to rain throughout the night. However, it does looks clear for the tournament to finish up tomorrow.